Registo

26 Nov 2005
Mensagens

400
Local
Many knew this was going to be a good day for supercells (well...reasonably good). It started of so nice and quiet with some fog. I went to work very early so I could leave near 12 o'clock hence I saw a beautiful sunrise. This is just northeast of my home town Middelburg, just 200 m from where I saw the developping superceel 10 days ago..
Bu it wasn't going to stay that way: we had lots of moist, lots of shear coming. This could be a nice day. Paramters showed chances for tornado's, right moving supercells and in the evening very big chances for waterspouts...
So at 13.00h I went to my hometown from my work in Goes. And clearly there was a lot of shear. At 10 m wind was weak but the clouds moved fast, especially higher up.
So I looked at the radar and went to the central part of my province, Zeeland. The coldfront didn't do much hereother than giving considerable rain. But in the brighter spells behind it lots of cells developped, oneof which quite possibly was a supercell.
When it passed, I saw something coming fast and at 100-200 m from me! I was not afraid at all, but fascinated...Also unsure what it was.
This was inbetween me and the trees you can see I will try to enhance contrast in the timelapso but it seemed to rotate so I conisder this a wallcloud.
Here is the video, due to the enormous downpour the images are not very sharp..
But now onto the real work. The cells headed up north and about 150 km NNE of me, at Wieringwerf finally a tornado touched down. And this was a good one. I estimate the damage to a high EF2 of low EF3...
Here some images and videos...From mesocyclone to the real tornado.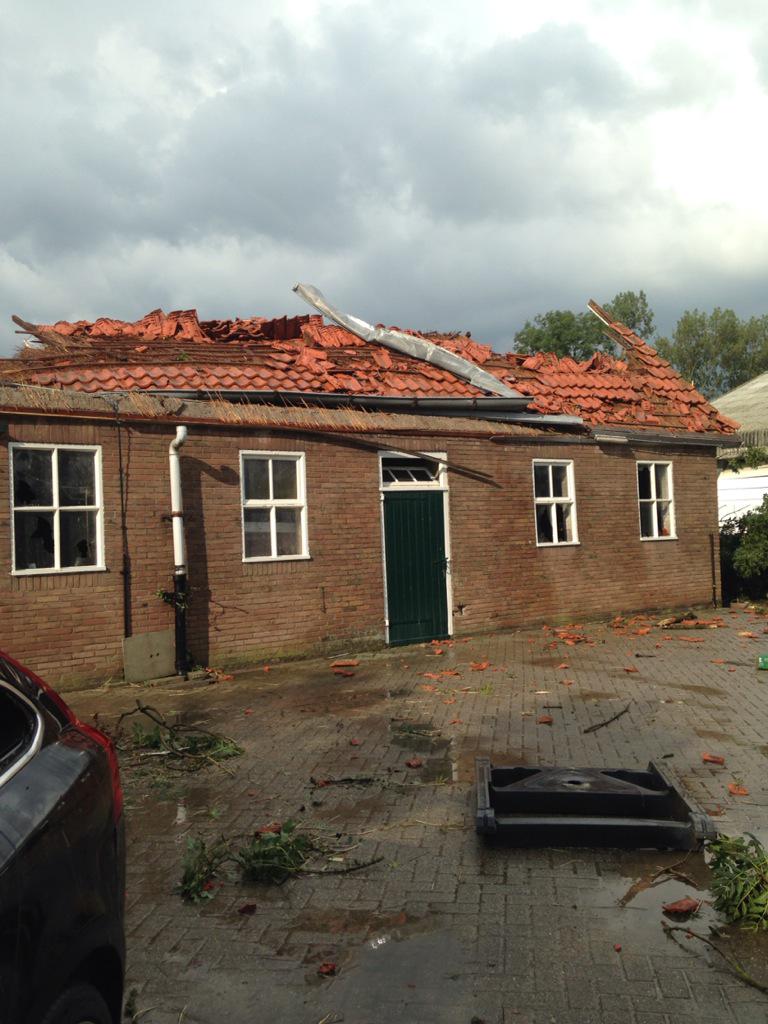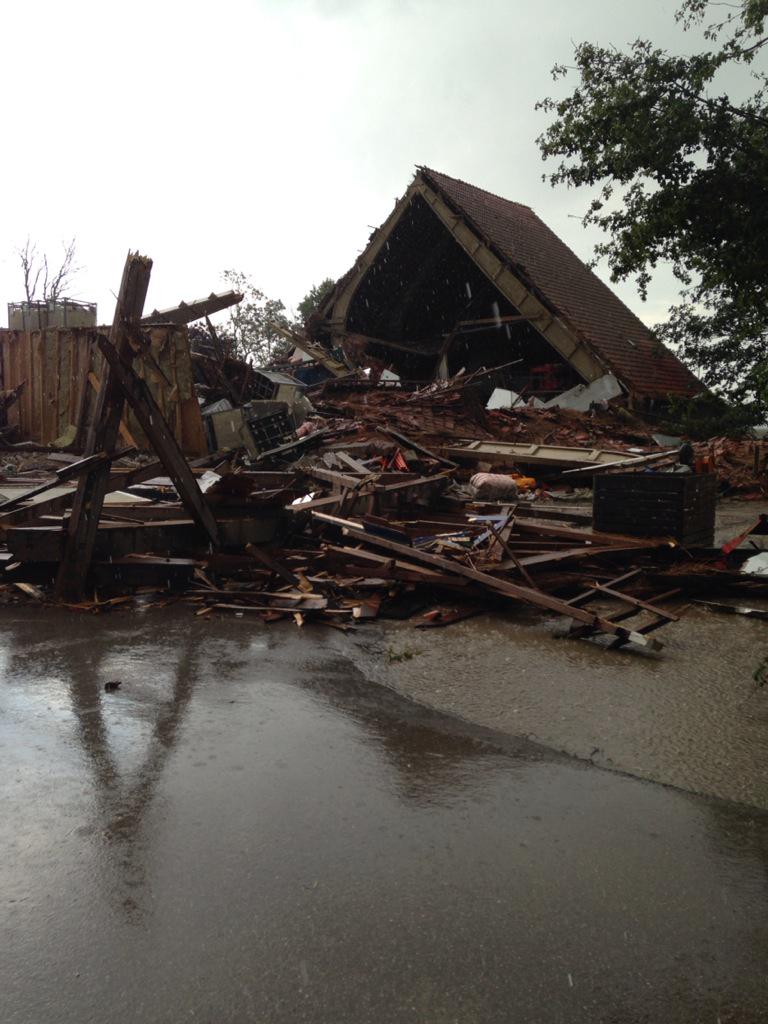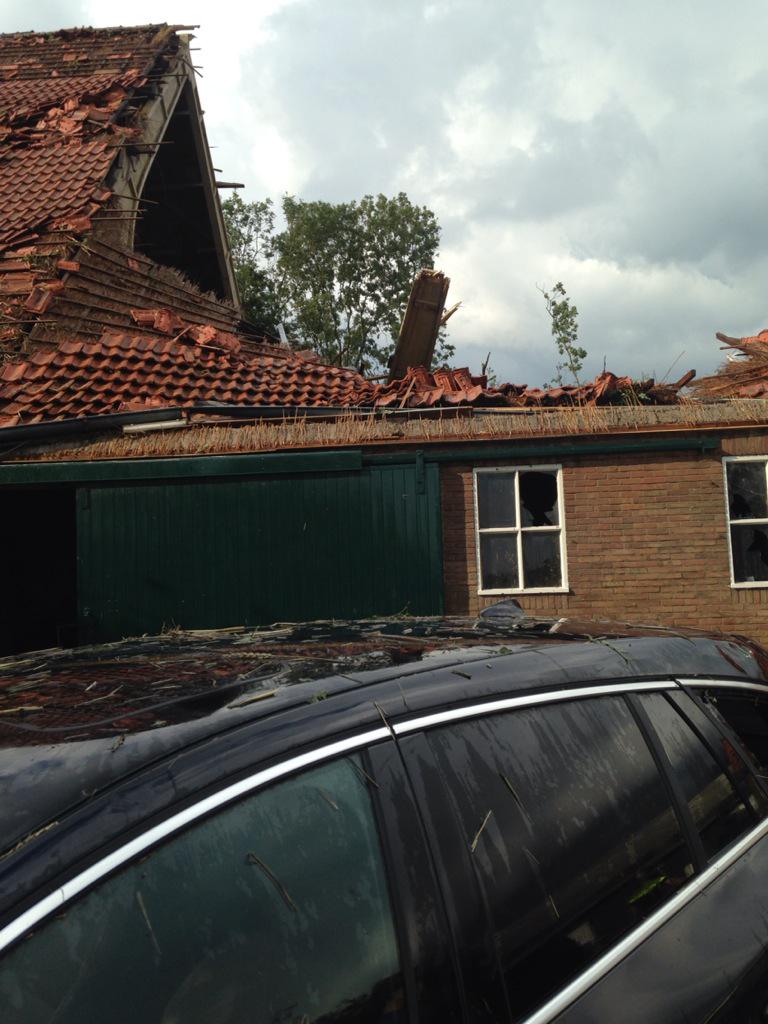 Look at this rotation!!
http://www.rtvnh.nl/nieuws/169528/video-tornado-raast-over-wieringerwerf
And here we can see the multiple vortex tornado...One of the commentators (total nitwits) says when someone remakrs that it looks like in the movies..."That is a tornado, but I never saw one this big!" "This one is like in the movies" other guy..."No, than you have an F4 and the farms are gone..."Shortly after when the farms are about to get hit "Well that doesn not look to good.."
Well...great day...